★  Born and raised in New York, harmonica genius Sugar Blue began his career as a street musician, he grew up listening to  the jazz greats and then honed his chops by wailing along with Bob Dylan (with whom he would later record...) and Stevie Wonder songs on the radio. 
Like many american musicians before him Sugar Blue left these  shores and relocated to Paris, where he became a first-call studio musician and performing artist.  That's his harmonica blasting on the Rolling Stones' platinum  disco hit "Miss You". 
Considered to be one of the first harp pyrotechnicians,  he uses awe-inspiring high-register runs, circular breathing and electronic effects on his harmonicas blending them into  his  unique, visionary and singular style, technically dazzling yet wholly soulful. 
Grammy winner Sugar Blue has been called the Jimi Hendrix of harmonica: he has played and recorded with Willie Dixon, Prince, Rolling Stones, Stan Getz, Bob Dylan, only to name a few...

★ SUGAR BLUE - The COLORS of BLUES TOUR


Sugar Blue continues his artistic journey without boundaries. 
This latest project by the eclectic harmonica virtuoso traces his musical travels from his earliest beginnings in New York to the very roots of the Blues in Africa, capturing the music's deepest identity where everything started, embracing its evolution and looking ahead to the future with gratitude and enthusiasm.  
Backed by a quartet of equally eclectic musicians, this show also features Kalifa Kone, the amazing multi instrumentalist from Mali who transcends barriers, connecting the Blues aesthetic and jazz language. 
A powerfully fresh take on classics from the African American tradition and new arrangements of Sugar Blue's originals— intense and emotional…

Now Booking
"...one of the foremost harmonica players of our times..."  - ROLLING STONE MAGAZINE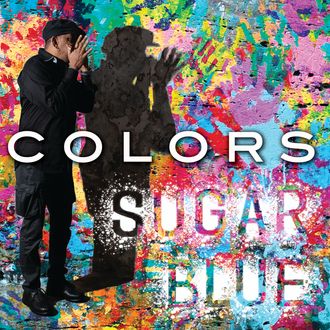 ★ Get your autographed copy of COLORS!
FREE SHIPPING